A company is only as strong as the team behind it. We are happy to have you meet our team at Aesthetics & Essentials Dental Group and find out why we are passionate about providing dental care in Mountain View, state]. We hope you will choose our dentist, Dr. Golgoun Habibi, and our dental team for all of your family's oral healthcare needs! To learn more, and to schedule your appointment, please contact Aesthetics & Essentials Dental Group today!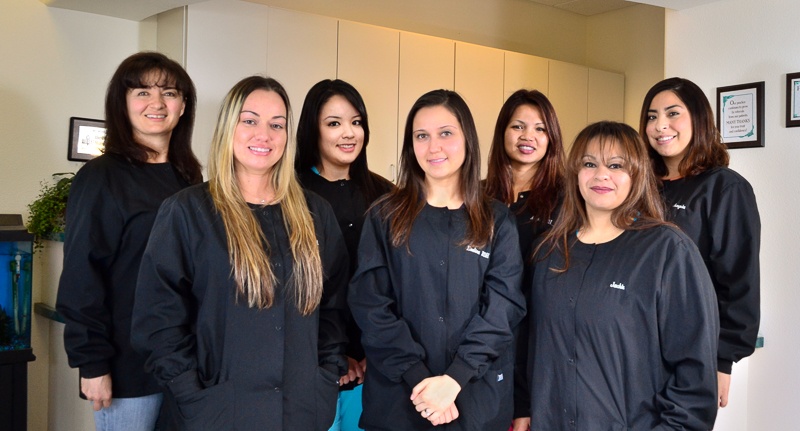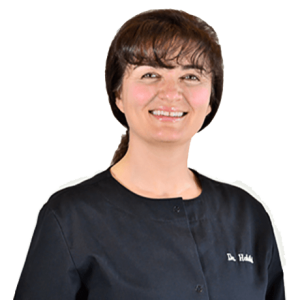 Golgoun Habibi, DDS
Dr. Habibi's high-spirited and caring approach comes from her wealth of experience, which started at the Georgetown School of Dentistry in 1990. From there, she completed a residency program at the Brooklyn Jewish Hospital. She was an attending in Lutheran medical center and taught simultaneously at New York University. After relocating to Washington, D.C, she continued her dentistry practice from 1993 to 1996 before settling down in Mountain View. Dr. Habibi continuously improves her skills through seminars and courses in the latest dentistry techniques. She has been premier provider since 2007 for Invisalign. She has treated multiple complicated cases using Invisalign, dental implants, crowns and porcelain veneers. She has done full mouth reconstruction and has restored the height and health of the teeth. The amazing smile makeover has changed the life of her patients who have struggled with their teeth for years or decades. In her spare time, Dr. Habibi enjoys silent retreats, traveling the world, hiking the high mountains and just recently yoga.
---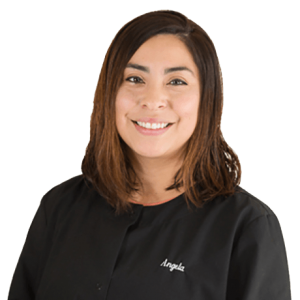 Angela – Office Manager
Angela was born and raised in Hollister, CA. Her up-beat attitude and friendly smile, along with efficient work habits, make her a great office manager. Angela can help answer your questions regarding your insurance and/or payment options. Angela has also been at Aesthetics & Essentials Dental Group the longest since 2000, and she helps to make sure the office runs as efficiently as possible.
---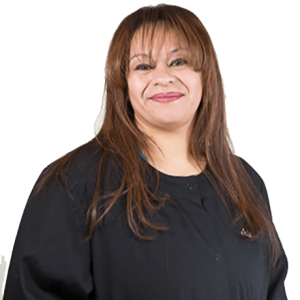 Jackie – Dental Assistant / Insurance Coordinator
Jackie graduated from Bryman College as a dental assistant. Her friendly attitude and gentle touch in patient care helps patients to relax during their dental treatment; in fact, she often receives compliments about how well she helps patients feel at ease. She has been Aesthetics & Essentials Dental Group since 2006.
---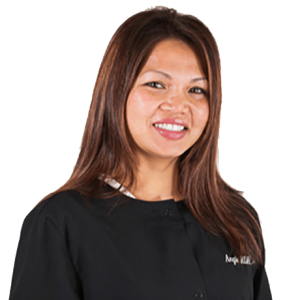 Angie – Registered Dental Hygienist
Angie is a Registered Dental Hygienist. She graduated from Western Career College with an associate degree in applied science in 2011. The first seven years of her career were spent working as a dental assistant. Angie joined Aesthetics & Essentials Dental Group in the summer of 2011 as a Register Dental Hygienist. She is certified in CPR/BLS training and Nitrous Oxide monitoring.
---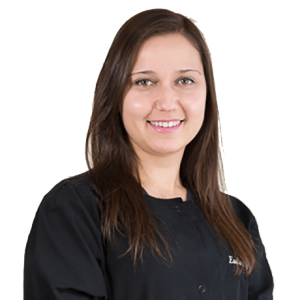 Evelina – Registerd Dental Hygienist
Evelina graduated from Foothills College of Hygiene and has worked for Aesthetics & Essentials Dental Group since 2012. She enjoys the process of creating unique plans for every patient to help them achieve optimal oral health.
---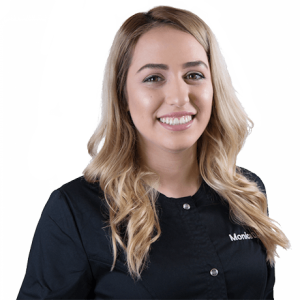 Monica – Registererd Dental Assistant / Appointment Coordinator
Monica graduated from SVCTEC in 2011 as a dental assistant. She is currently studying pre-dentistry at DeAnza College. She enjoys interacting with patients and making them feel more relaxed in the office.